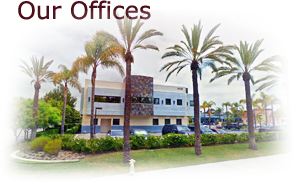 First-hand Patient Testimonials
Dr. Vyas is a fantastic doctor. I tore the ACL in my left knee while playing tennis over a year ago. Dr. Vyas did the surgery to repair my ACL with a graft. He was very patient with all my questions and explained everything that was going to happen. I definitely did not feel rushed like I have with other doctors. He guided me through the rehab and now I'm back to playing tennis with no pain. I am 100% recovered and I credit Dr. Vyas for my full recovery.
-Kevin L.

I had been having some chronic pain with my right shoulder ever since we got a new pet corgi. I was trying to live with the pain but it got too much. I thought I had arthritis or something. I went to see Dr. Vyas on a friend's recommendation. Dr. Vyas examined my shoulder to pin point the injury and recommended an MRI. After the MRI, Dr. Vyas said I had bursitis and recommended several treatment methods explaining the benefits and drawbacks of each. Ultimately, I opted for a cortisone injection and I feel SOOO MUCH BETTER. I am now in physical therapy and my pain is nearly gone.
-Helen C.

Dr. Vyas saw me for really bad patellar tendonitis. I was walking in pain all day long, especially going up the stairs at home. I tried all the treatment options, including lots of physical therapy. This didn't help and I thought I was going to have to have surgery. Dr. Vyas offered me a PRP injection for my patellar tendonitis. Wow, in about a month or so after the PRP treatment, my pain was much much better! Dr. Vyas is up with the latest technology and I'm pretty sure he saved me from having surgery. Thanks Dr. Vyas.
-Teri A.
Dr. Vyas fixed my torn rotator cuff. Before I met him, I was having so much pain just lifting my arm. He did a great job in surgery and I have my arm back. Great doctor. Great bedside manner. Great surgeon.

-David M.