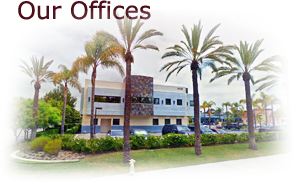 Samuel W. Park is a highly trained, board eligible orthopedic surgeon. As a Harvard Fellowship-trained orthopedic surgeon, Dr. Park specializes in hip and knee arthroplasty, an operative procedure in which an arthritic or dysfunctional joint surface is replaced.
Dr. Park offers extensive experience in both minimally invasive joint replacements with rapid recovery protocols and reconstructions for failed and infected joints. He serves patients throughout Orange County.
Dr. Park performs primary total hip joints through anterior, lateral and posterior approaches. His extensive expertise includes resurfacings, megaprostheses and total femurs. For the knee, he specialized in partial knee replacements (unicompartmental), total knee replacements, custom patient-specific implants, and distal femoral replacements. Dr. Park earned his Bachelor's degree at the University of California, Berkeley, graduated with Phi Beta Kappa honors. At the University of Pittsburgh, School of Medicine, he received his medical degree and was inducted into the Alpha Omega Alpha National Medical Honor Society. He completed his orthopedic surgery residency at the University of California, Los Angeles (UCLA) School of Medicine, where he was nominated for a prestigious research sabbatical. He completed his training at the Brigham and Women's Hospital at the Harvard Medical School with fellowship in total joint arthroplasty.
Dr. Park has published multiple articles on knee ligament reconstructions, has helped to create a national committee on evidence-based review of hip and knee replacements guidelines, and has presented at national meetings.